Homepage » Security Seals » Label Seals & Security Tapes » Non-residue security labels
Key features
Highest quality standards for Security Labels
Traces of prints or patterns are not transferred to substrates when the label is removed
Excellent tamper evident performance and leaving no residue on the affixed surface
Liner White double PE single silicone glassine paper
"OPEN VOID" text appears only on seal when opened, no residue is left on sealed surface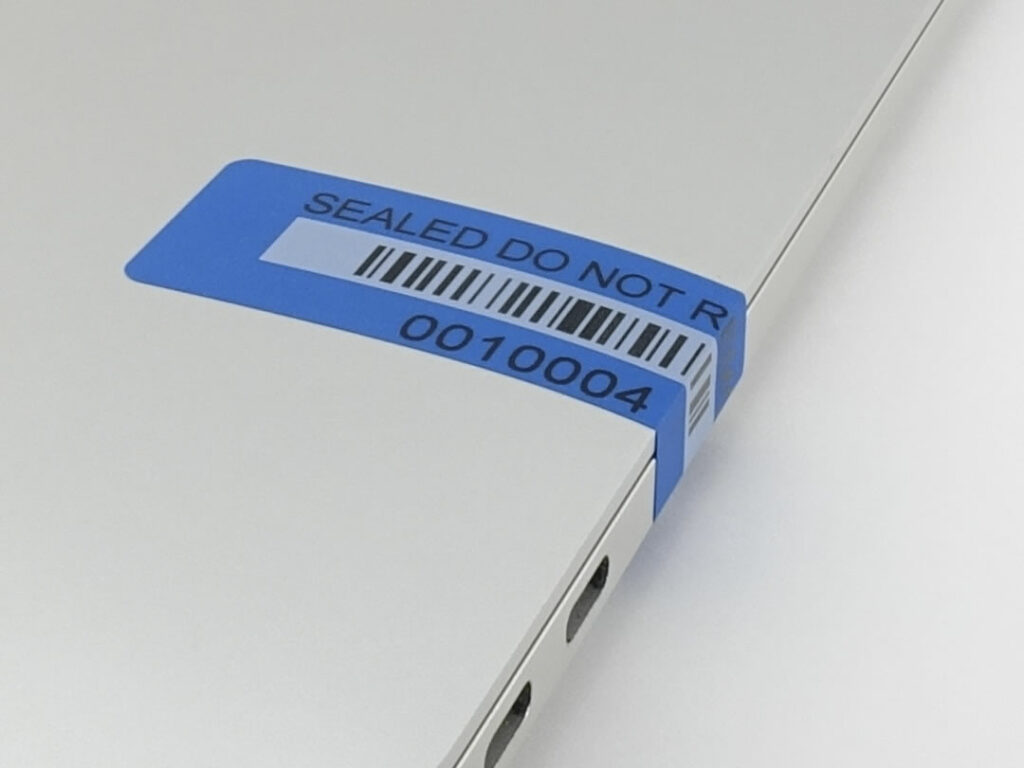 How to apply non-residue security tape?
When applying non-residue tamper-evident labels, it is essential to follow proper surface preparation. Ensure that the surfaces to be bonded are dry, free from dust, and grease-free. Thoroughly clean the surfaces for optimal results. Avoid touching the exposed adhesive surface of the non-residue security label, as this can impair its performance.
The adhesive used on non-residue tamper-evident labels is pressure-sensitive, making it crucial to apply sufficient and even pressure across the entire surface. This ensures the best bonding results for your non-residue security labels.
Specifications
Material
PET
no residue
Application
metal and glass
Void temperature
-10°C ~ +40°C
Recommended operating temperature
+10°C ~ +35°C
Relative humidity
55% +/-10%
Marking
Customer logo/text/serial number
Barcoding on special white patch available
Void message
OPEN VOID
Storage
In plastic bags, avoiding direct sunlight
Material certificate
Download PDF
Colors
Colors available
Blue, Red
Yellow, Green, White – upon request
Thermotransfer printing color
Black or white
Dimensions
Size
60 x 20 mm
100 x 30 mm
60 x 20 mm + 20 x 20 mm
Packaging
| | |
| --- | --- |
| Package | Rolls of 1.000 pcs packed in vacuum bags |
| Customs code | 39199080 |