Residue safety labels offer high safety and comfort of application on different materials. Residue tamper-proof security labels are sticky, with the consecutive numbers added to each stocker and/or barcodes.
Anti-tampering residue labels use cases
courier bags
plastic envelopes
mail deliveries
packages
Our label stickers are designed to be visually deformed when removed, leaving a permanent dry skin residue on the coated surface when removed. Providing excellent security to prevent unauthorized opening.
After the non-residue labels are applied to the surface, they will self destruct while taken off, which exposes the hidden message "OPENED VOID" withinside the label.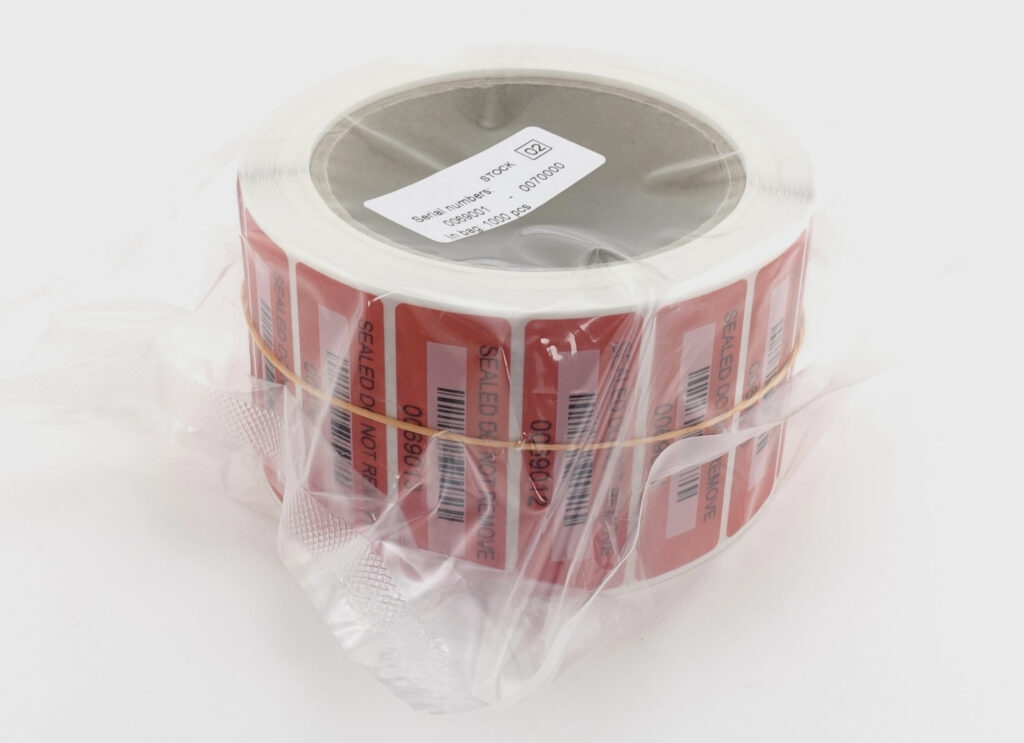 We can also offer the customized residue labels with a company logo, barcodes or other individualization. Contact sales for request.
Benefits of residue labels
Easy and fast security with multiple application options
"VOID OPEN" is visible on the labels
Labels are numbered consecutively to prevent tampering
Security labels adhere to almost any surface
The operation only appears on the label and cannot be used again
Individual printing is possible on security labels

The easy-to-understand security message "VOID OPEN" is visible on the labels. These security stickers are attached by the supplier before they are shipped to the customer to protect the goods in the supply chain and as part of the return package that the customer attaches when the goods are returned to the supplier.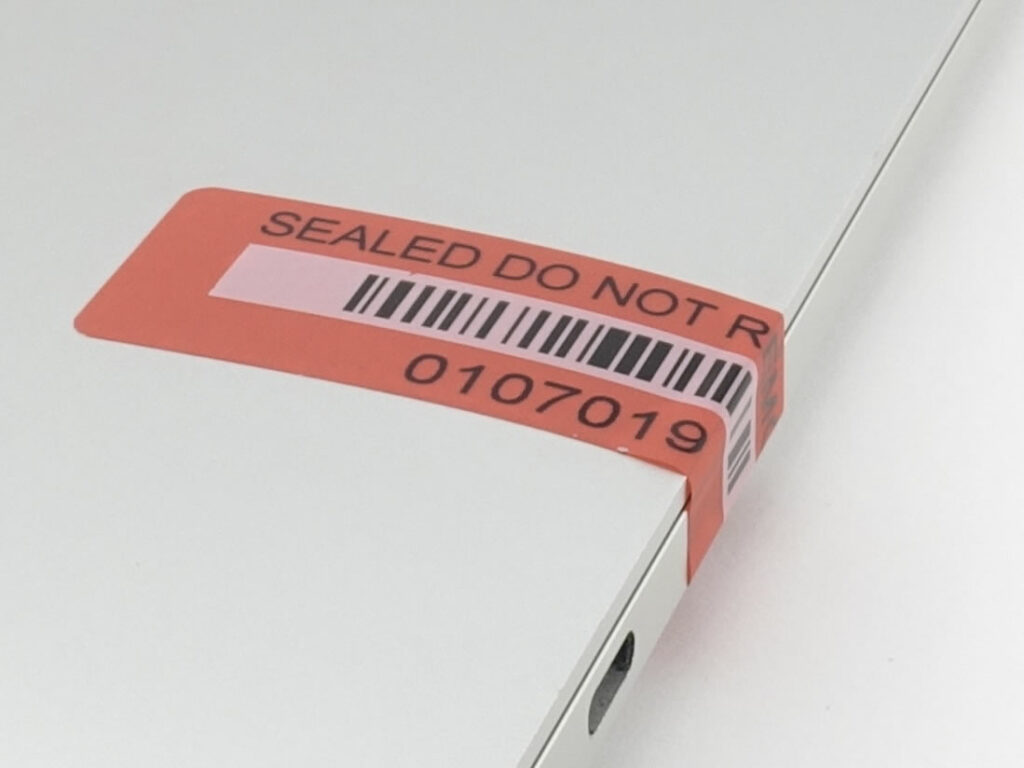 Using the tamper-proof seal for the security of your shipping package works very well because it is very convenient and is hassle-free. The tamper-proof label also helps to mark items beyond sales, it is used as part of a great factor when a purchased item arrives to the customer with a visible anti-tampering label.
Sealvalue warehouse offers labels & tapes
Contact our sales for requests and questions.
Read also about customization options by most modern Security Seals Factory in EU.
Become a client
SealValue™ is preferred security seals supplier worldwide
Our consultants are experienced experts in their field and our customers best friends.